Houston Property Management
We create the opportunity for improved cash flow to achieve the best financial performance for the owner, with fairness to the Tenant, within the constraints of the law. 
Why Work with Terra Residential Services
Benefits of TERRA Residential Services, Inc. CRMC®
Automated Rent Collections & Payments
Automated Record Delivery
Aggressive Marketing Techniques
Minimized Vacancy & Turn over
Reserves Kept on Hand for Maintenance
Property Maintenance Follow Up
Detailed Inspection Reports
Most Tenants Rent More Than 2 Years
For information about our Houston property management company, please fill out the form on the right of this page.
Testimonials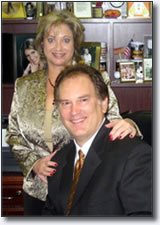 "We greatly appreciate your help for this entire process, from the intial tenant to now closing on the home." 
-  Kara H., Texas
"Thank you Mike, I'm really happy with the service I get from your management company, everyone does a wonderful job in keeping me informed."  -  Leticia R., California
"In fifteen years working with property managers across the nation, I find Terra Residential Services to be one of the best firms in Texas"
 -  Mike A, Arizona
"You and your team at Terra Residential have done wonderful work of tending to my property. I was excited to hear that the tenant decided to renew their lease with an increase in the rent. KUDOS!" 
-  Lorenzo D., California
"It's been years since I ever received money back from a landlord or leasing company. I was blown away! Thank you for your consistent help and communication throughout my entire lease, and for working with me through my relocation. I will always have good things to say about your company should you ever need a reference." 
-  Toby S., Tenant
"We just wanted to take the time to thank your on call staff and the owner of our property for reacting as quickly as they did to our broken air conditioner this weekend. The AC went out Saturday evening and was fixed sunday mid day. We appreciate the quickness of your actions and decisions on the situation very much!" 
-  Cheryl F., Tenant
"I have used Terra Residential Services for almost 5 years and have been very happy with their service. Tenants are screened, rents collected and my homes are kept in a manner which I desire. I appreciate their timely and consistent communication on prospective tenants, rent suggestions and repairs. Being an out of state owner I strongly depend on their communication, honesty, professionalism, and advice. I trust Jamie Dominy's decisions, knowing that 'he knows' what I would want. Greatly appreciated also are their accurate and detailed monthly statements. There is no guesswork in transferring the data to my computer. I would recommend Terra to anyone looking for a Property Manager. We would not have considered being out-of-state owners had we not found a highly competent property management company like Terra. We feel very safe and secure working with Terra."  -  Mary J., California
Inquire About Our Services
713-895-9966
Houston Property Management and Leasing Services
Marketing and Leasing from a Houston property manager you can trust.+
Our procedures help to ensure the quickest rentals to the best tenants.
Advertising typically begins an average of 25 days before the home is vacant.
Using current rent comparables and our experience helps produce higher rents and less vacancy.
Your property is listed in the REALTOR MLS, and numerous websites including rentalhomesplus.com, freerentalsite.com, texasrealestate.com, realtor.com, har.com, chron.com, zillow.com, our own website, and others.
Yard signs are placed on the property where appropriate.
Our quality long term reputation for well managed homes obtains more showings from other agents.
Our rigorous tenant screening assists in finding better tenants.
Professional comprehensive forms, developed over the years as one of the busiest Houston property management companies protect your interests and comply with applicable laws.
Active Property Management in Houston+
We are not just "rent collectors", we are Houston property managers, and we earn our fees each month.
We take pictures of the property before move in and at move out.
Rents are due on the first and late after the third.
We personally call all tenants owing rent after the 5th.
We send 3 Day Notices to Vacate if rent not received by the 10th.
We file eviction in the middle of the month if the rent is still not paid.
We attend all court proceedings on your behalf.
We enforce all provisions of the lease.
We handle all Home Owners correspondence and/or violations.
We have a third party perform a walk through property report on all our homes at least once a year and provide written reports with pictures.
Maintenance and Repairs+
Tenants can request repairs through our website or for emergencies through our telephone system.
We do not have an in-house maintenance department that needs to generate work.
We use highly qualified, yet reasonably priced, reliable, insured, and licensed (if required) vendors.
If necessary or unusual, we obtain competitive bids.
No repair work will be performed over $200 without your permission unless an emergency.
Client Communications, Accounting, and Monthly Statements+
We use a professional, highly rated, solid accounting software and management database program.
We contact our clients for all major decisions, new tenants, and repairs over $200.
We provide electronic monthly statements through our secure Owner Portal on our website.
Our detailed monthly statements show all income and expenses and include details of all repairs.
We provide simple year end summary statements and a 1099, making tax preparation a snap.
Your monthly statement will show rent (if occupied) or you will have a note from us included as to what steps we have taken to collect the rent
Your proceeds are electronically credited to your bank account through ACH.
We accept electronic payments and credit cards to ease make ready and other major item costs.
Fees+
Our management fee on most properties is ten percent of the collected rent. If we don't collect the rent, we do not get paid.
We do not charge an "administrative fee" to our clients on normal repairs.
We charge one month's lease amount as a leasing fee on a twelve month or longer lease. This includes all advertising, marketing, and fees paid to any leasing agents.
We charge $100 to execute a lease renewal which includes researching rent comparables, preparing the renewal lease, and getting all tenants to sign.
That's all the fees most of our clients have or will ever see.
If you are looking for the best Houston property management company to either find you an investment property and/or manage your investment property or home in Houston, you have come to the right place.
Houston Area Information
Located in the American South, Houston is a diverse city with a large and growing international community. The metropolitan area is home to an estimated 1.1 million residents who were born outside the United States, with nearly two-thirds of the area's foreign-born population from south of the United States–Mexico border. Additionally, more than one in five foreign-born residents are from Asia. The city is home to the nation's third-largest concentration of consular offices, representing 86 countries.
Houston received the official nickname of "Space City" in 1967 because it is the location of NASA's Lyndon B. Johnson Space Center. Other nicknames often used by locals include "Bayou City", "Clutch City", "Magnolia City", "New Houston" (a tribute to the cultural contributions of New Orleans natives who left their city during the 2005 Hurricane Katrina catastrophe), and "H-Town". Source From Wikipedia
Areas We Serve