Welcome

to TERRA Residential Services, Inc. CRMC®

Terra Residential Services, Inc. CRMC® provides professional Houston property management and investment brokerage services in the Greater Houston and surrounding areas. Founded in 1990, our years of experience, education, client and tenant communication, and attention to detail have allowed us to become the premier company specializing in single family home, condo, and townhome property management in Houston.
Houston's ONLY Certified
Residential Management Company

Specializing in Investment Brokerage &
Management Since 1990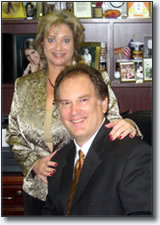 December 2014: Twelve Practical Steps to Protect Your Investment
This month's newsletter from Terra Residential Services, Inc., covers the twelve practical steps to protect your investment. Read More.

23+ Years of Leadership
In over 23 years of leadership in the property management and investment home industry, we have learned what works and what doesn't. Our experienced staff has managed thousands of single-family homes, duplexes, condos, and townhomes. We have produced and operated thousands of leases, and have participated in hundreds of investment acquisitions and disposition sales.
Throughout Houston, Cypress, Humble, Katy, Spring, Sugar Land, or Tomball, Terra Residential Services, Inc. CRMC® is the right solution.